How we enable you to make the better choice?
Easy to compare products due to Standardized Data
More than one million plasmid-based products
Ranks best products first based on available validation data
Single source for working on genome level
Unmatched in richness of vector information
Our customer service team assists more than 500 customers per week to find and apply the perfect product for them.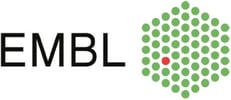 "Thank you very much for your help. I already rated you as good, but you are actually excellent! I am sincerely looking forwards to more cooperation with your company in the future."
Dr. Azza El-Sheikh, Minia University, Egypt
"Thank you very much for your help, that's very useful!"
Emma James, Queen Mary University of London, Great Britain
"I am very impressed with the service I received from everyone I dealt with at antibodies-online."
Kidney Institute - University of Kansas Medical Center
"You (Tech Support) have been tremendously helpful."
Travis Block, University of Texas Health Science Center at San Antonio